Employee retention is top of mind for many organizations as high turnover, across all industries, continues to disrupt the workplace.
Unwanted turnover can be a costly problem, having negative effects on a wide range of people and business metrics. By 2030, the United States is on track to lose $430 billion annually due to employee turnover.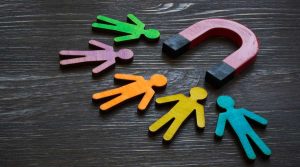 The key to minimizing unwanted and expensive employee turnover is your employee retention strategy.
 Understanding exactly what is causing your employees to stay or go—and working to actively address problem and opportunity areas—can help you create a culture that attracts and retains top talent. 
This retention strategy guide can help shape your employee retention efforts in 2023. We'll cover: 
The big picture behind employee retention

Effective strategies in an employee retention program

Solutions than can assist your employee retention efforts
Empower managers as engaging performance coaches.  
Employees want clarity, support, recognition, growth, and coaching. Your managers need tools to help them deliver on all of this. Think of our integrated performance management tools as engagement and retention remedies. They're meant to create the kind of employee experience that employees crave—while also driving results. They'll help you: 
Facilitate growth-focused 1-on-1s.  

Understand talent risk.  

Plan for future success of critical roles.