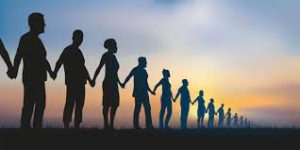 Progress, not perfection: How to boost impact in 2023.
It's not enough to have a strategy if there aren't measurable goals in place. There's no point in measurable goals if there's no accountability around them to incentivize leaders to focus on them. And it wouldn't be fair to ask DEI leaders to be accountable for goals that they don't have the tools or support for (as mentioned in #4) to be successful.
US companies spend about $8 billion annually on DEIB training. However, only 23% of HR Professionals feel that their DEIB programs are highly effective. The data suggests that companies are investing in DEIB, but employees aren't "feeling" that impact.
One great tool that fulfills corporate DEIB objectives is SpeedNetworking.com with both live and virtual engagement solutions.  Our comprehensive engagement solutions with measurable results will ensure you are meeting your corporate DEI objectives.
Every people leader is a DEIB leader!
DEIB initiatives and the leaders charged with their execution are doomed to burn out without buy-in from people leaders at all levels of the business. Instead, she said executive decision-makers must invest in "upskilling managers to become inclusive leaders and culture carriers.
The main consideration must be towards leaving behind any DEI initiative that does not inspire behavior change and does not address the root causes and systemic issues that lead to bigotry, discrimination, and inequity in the workplace. Check-the-box, compliance-driven DEI activities are not the best use of employee time or the company's money.
We are all on the DEI journey together, although we might be understanding and practicing it at different levels. Regardless, it is important to stay committed and invested. Don't put DEI up on the chopping block when things get hard. Just continue to observe what's working well, what's not working, and adjust along the way. 2023 will thank you for it.   To help jump start some thoughts, below is another great article to help you jump start your team building that will also address DEI initiatives.
5 Reasons Companies Should Invest in Team Building Activities