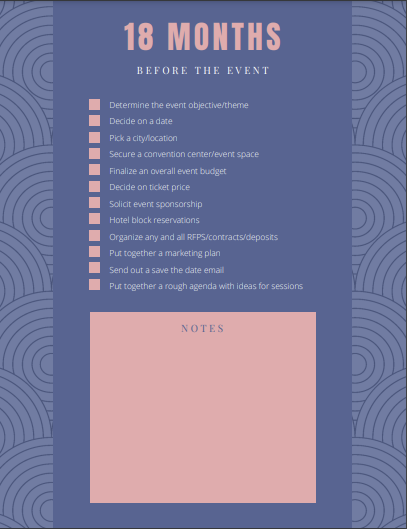 Conference Planning Checklist
So, you're ready to host a speed networking event. We're excited to help you along the way! Over the years, we've hosted thousands of speed networking events for corporations, trade associations, colleges, and universities. We've also talked with event planners from around the world who have hosted their own events. As you can imagine, we've heard just about everything – from hugely successful events to horrifying speed networking disasters.
Call us crazy, but we are passionate about what we do and believe that everyone should have the ability to host a successful speed networking event (with or without partnering with us). For event planners who choose to produce their own event (although we hope you will consider SpeedNetworking.com), we put together this checklist to help you plan and execute a successful speed networking event.
Download Now